Introduction
Couldrey House is an historic Victorian-Edwardian family home set in a beautiful garden within Wenderholm Regional Park. A mere 40-minute drive north of Auckland's CBD, this gracious historic house sits between Wenderholm Beach and the Puhoi river (each a few minutes walk away through pohutukawa glades) or less than a 1 kilometre drive from Waiwera.
Fully furnished in a mixture of styles reflecting the eras and preoccupations of some notable past owners, the two storey house has nine rooms on display. Visitors are warmly welcomed by one of our volunteer hosts who can provide commentary if requested or alternatively leave you to discover the historic house and grounds at your leisure. Throughout the house there are audio reminiscences about the families that lived here, direct from their descendants.
Enjoy some sea air mixed with the fragrance of fresh flowers from the cottage-style garden, familiar (and less familiar) objects from the past, and the old worldliness of an historic house where you least expect to find it.
Opening Hours
Weekends 1-4pm - all year.
Weekdays 1-4pm - from 26 December to Easter Monday.
Public holidays 1-4pm  (except Christmas Day and Good Friday).
We welcome private group visits and school visits most days, all year, by arrangement. Please email for more information: info@couldreyhouse.org.nz
Admission
Adults: $5
Children: FREE (under 16 years, accompanied by an Adult)
Cash or Eftpos is available
Note
This is an historic building and access for the disabled is limited as there are steps at each entrance and the house is two storey.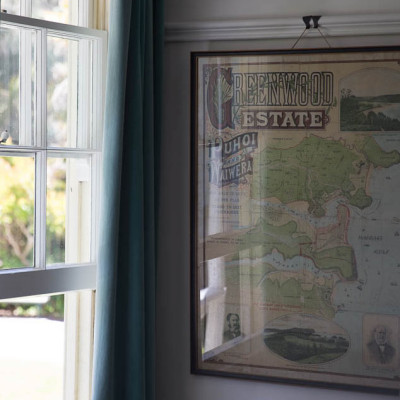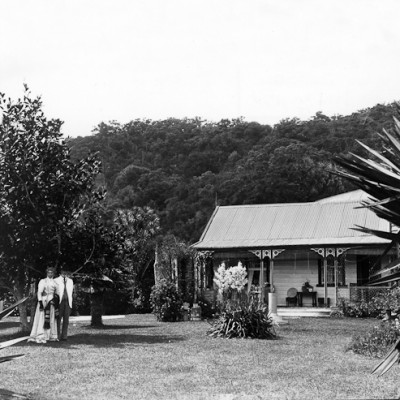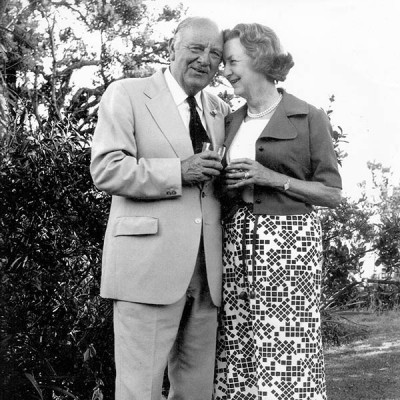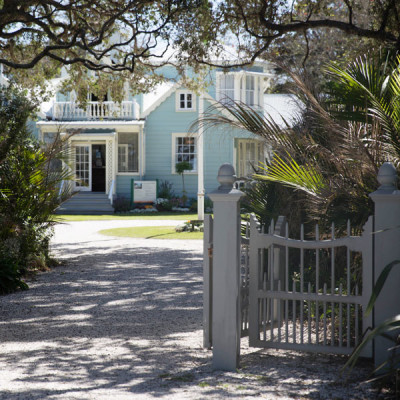 History
Who lived here?
Robert Graham (b.1820-1885) was a tourism entrepreneur (founding the nearby Waiwera Hot Springs), farmer, businessman and national and local politician. The original homestead, built upon purchase in 1857, has been moved, extended and renovated to become the Couldrey House you see today.
Major John Whitney (b.1836-1932) founded the Colonial Ammunition Co. (C.A.C.) in 1885 and his wife Harriet Whitney (b.1834-1917) was a talented artist. As Wenderholm's first permanent residents (1896-1918), they entertained generously and during their tenure doubled the size of the house.
Mrs Annabella Mary McKail Geddes (b.1864-1955) was part-Maori (Nga Puhi) and bilingual who in later life (1918-1927) enjoyed Wenderholm as a holiday retreat from her busy philanthropic life in Auckland. Her focus was upon women and children, being a founding member of Plunket as well as closely involved in YWCA and the National Council of Women of New Zealand.
Captain Thomas Caradoc Kerry (b.1859-1944) was a sea-captain with charm and a colourful past. In later life (his Wenderholm years) he became very reclusive and the house fell into disrepair.
H.W. 'Tim' Couldrey (b.1909–1995) was a self-made business man, shipping agent and enthusiastic collector, purchasing the house with his wife Phyllis (b.1906-1955) in 1940. After Phyllis' untimely death, he and his second wife Brenda (b.1914-2009, nee Edmonds, of the baking powder family) restored the house from near dereliction (1957-60), adding some of the comforts and conveniences of the time. A highlight in 1953 was the visit of Queen Elizabeth II to the Couldrey's bungalow, half way along the beach (since burned down). Other VIP's included Vivien Leigh of "Gone with the Wind" fame and the Royal Shakespeare Company
Wenderholm was sold to Auckland (Regional) Authority in 1965 and became Auckland's first Regional Park, opening to the public on December 18 that same year. The Couldrey's remained in the House until 1973, after which it reverted to the Council.

News
Summer Magic - Music in the Garden - 6.00 pm to 8.30 pm - Saturday, 02 March 2024
Join us for this fabulous, outdoor, evening concert in the idyllic garden surrounds of historic Couldrey House in Wenderholm Regional Park. Featuring the incredible OPERA FACTORY performing light opera and musical theatre favourites, this will be a spectacular evening you do not want to miss! This is our major fundraiser of the year and tickets sell out fast, so please purchase early to avoid disappointment. Tickets available NOW through Eventfinda: https://www.eventfinda.co.nz/2024/summer-magic-music-in-the-garden/auckland/waiwera
Stay up to date with our latest news and events, which we feature here from time to time.  Please 'Like' our Facebook page to view our posts and follow us on Instagram.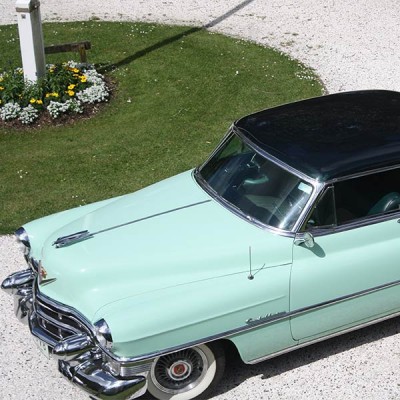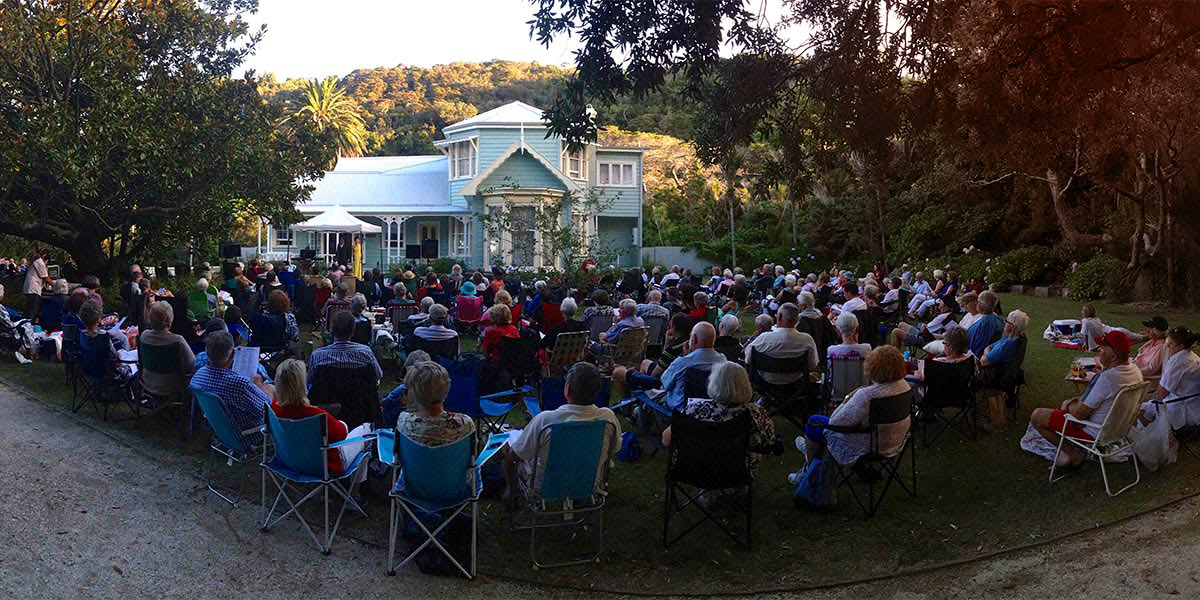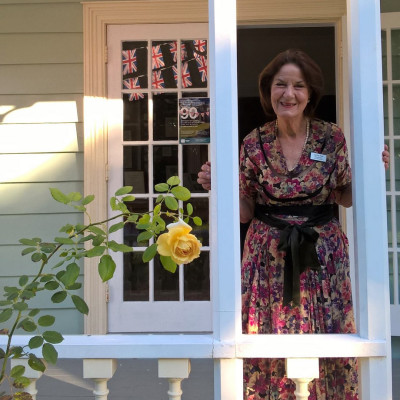 Directions
By Car – Travelling North
Take the Orewa/Waiwera exit (394) from the Northern Motorway (SH1), just before the toll motorway commences. Drive north along the old state highway and enter the park on the right, just north of Waiwera.
By Car – Travelling South
Exit State Highway 1 just after Puhoi and before the start of the tolled Northern Motorway. Wenderholm Regional Park is on your left.
By Bus/Public transport
Buses run daily from Downtown Auckland to Waiwera. The park is a 10-minute walk north, across the Waiwera Bridge.

About Us
Couldrey House is owned by the Auckland Council whilst the museum has been managed by The Friends of Couldrey House Charitable Trust (under a Licence-to-Occupy) since 1990. The Trust's vision is to share with visitors the stories of the house and its treasures, as well as to conserve and maintain the house for future generations to come. Being a voluntary organisation we depend upon the goodwill of the community for both membership support and to source volunteer visitor hosts.
Friends of Couldrey House Membership
Subscribing annually to become a Member or "Friend" will help ensure we succeed in delivering our vision. Benefits include advance invitations to events at Couldrey House; reduced ticket prices to Couldrey House-generated events; quarterly newsletters; and the overall satisfaction that you are helping sustain a slice of New Zealand's coastal history for current and future generations to enjoy.
Membership Fees
Individual $15
Couple $20
Family $25
Additional donations welcomed
Please contact us by email if you would like to become a Friend of Couldrey House - info@couldreyhouse.org.nz
Volunteer Visitor Hosts
If you enjoy interacting with visitors from near and far, both young and old, and have on average one afternoon/four hours to spare per month we would love to hear from you. Benefits include working alongside likeminded local people, complimentary tickets to Couldrey House generated events and two volunteer thank you events each year.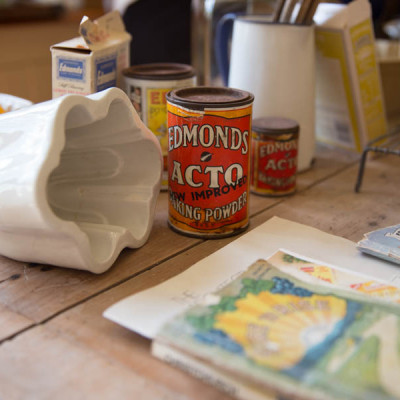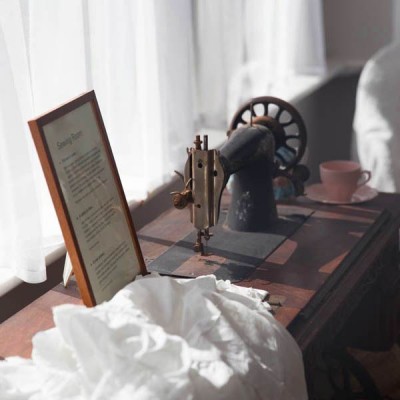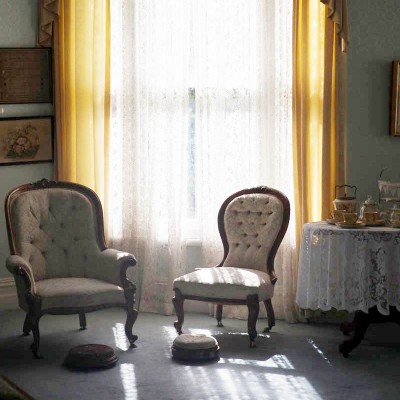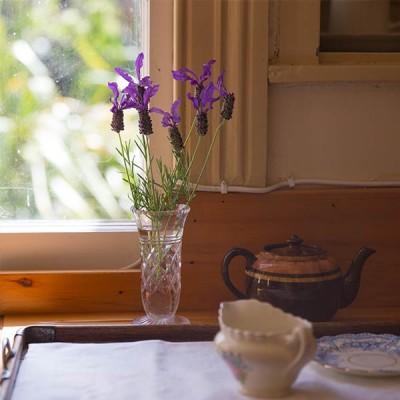 Contact
Group or Education Tours
Group visits to Couldrey House with a half-hour (seated) introductory talk by a volunteer host are charged at $10 per person, with a further charge ($5 per person) if you would like a light morning or afternoon tea.  We encourage tour groups to come outside of our public opening hours of 1-4pm if possible.
Wedding Ceremonies
Nestled in a beautiful garden beside Wenderholm Beach, this gorgeous, historic gem is the perfect venue for intimate wedding ceremonies for up to 50. Say "I do" in the elegant Whitney Room or the idyllic garden, framed by nature's breathtaking backdrop. Create unforgettable memories of your special day at Couldrey House. Please contact the Couldrey House Managers for details, pricing and options.
Feedback & Reviews
We welcome feedback and reviews either via the adjacent contact form or on Facebook, Instagram or Trip Advisor.